Kent Fiddy – heart of the country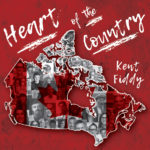 Heart of the Country is the fifth and latest cd by multi-award nominated British Columbia song writer Kent Fiddy. It is a pure Canadiana tribute to the ordinary and extraordinary people whose stories and myths have shaped our history and culture in Canada. Some of the subjects are well known, others lesser known should be shouted from the rooftops. With 19 original songs reflecting every province and territory, it is a brilliant perspective of our roots past, present and future.
Kent Fiddy – small gratitudes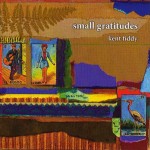 Each song on this CD comes from a true experience and is a metaphor of appreciation and gratitude for the gifts of life. The songs were composed during travels in Spain, Mexico, the U.S.A., and Canada. The wonderful cover and booklet art work was created by Jane Sterrett from New York
Kent Fiddy & David Sinclair – THE WAY IT OUGHTA BE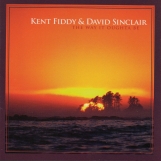 The folk/roots music CD release from B.C. Country Music Award and Vancouver Island Music Awards nominee songwriter Kent Fiddy and Juno nominee David Sinclair.
Fiddy & Sinclair weave the past and contemporary into a unique tapestry. The material on this CD is pure Canadiana in the way it celebrates stories, events and people from sea to sea. These are authentic, finely-crafted and unforgettable songs which come out of Kent & David's experiences living, working, touring and love for their country. Songs include Ripple Rock (British Columbia),Working on the Ice Road (Northwest Territories), The Heart of the Country, (Prairies and Ontario), Farley on a Harley, (Maritimes), and Bob Bartlett. (Newfoundland).
And yet, there is so much more. Songs of the heart about relationships, reconciliation and hope. Fuimos Amigos/ We Were Friends is a tribute to the passing of two friends, written in Mexico, which explores the theme of aging and loss and is sung in English and Spanish.
Produced by David Sinclair, recorded, and mixed in Vancouver, the CD has a stellar list of A-list musicians including David Sinclair (guitars), Bill Sample (keyboards),Lee Oliphant and Rene Worst(bass), Cam Wilson (fiddle), Jeremy Fiddy (percussion & congas), Alan Dionne (accordion) and Shawn Soucy (bodhran). It also includes guest appearances by the incredible songwriter, film-composer and author Ian Thomas (Ontario) and two of Newfoundland's best known and respected artists: Jim Payne and Fergus O'Byrne.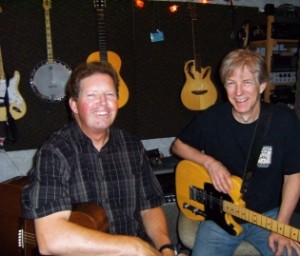 Kent & David have seven CD's between them including David Sinclair's amazing original acoustic guitar tunes titled No Words and Acoustic Christmas, (named one of the top 5 Christmas records of all time by the Vancouver Province).
"Great tunes,inspiring lyrics layered with meaning,stellar guitar work,absolutely amazing."(Canadian fan)
"David is a gifted and beautiful guitar player." (Sarah McLachlan)
"Nation building through song in the style of Stan Rogers and Gordon Lightfoot"(Yukon Star)
"Incredible music and storytelling." (North Island Concert Society)
"Standing ovations are a guarantee wherever they perform."(B.C. fan)
"Haunting melodies, lovely harmonies, evocative."(Orkney Islands Music Festival, Scotland)
"Thank you for opening your heart." (a B.C. fan)
" A great song.Stan would have been right proud of you."(N.S. fan and cousin of Stan Rogers after hearing North Pacific Graveyard)
"A tremendous evening,an incredible concert." (Vancouver Island fan)
This collaboration of Fiddy & Sinclair is the follow-up to Dreams & Destiny – Songs of the West Coast. It is an amazing artistic view of the history of B.C. with an emphasis on Vancouver island.Songs about immigration,lighthouse keepers, shipwrecks,first contact with native people at Nootka Sound echo with the Celtic influences of the Maritimes while sounding distinctly west coast in origin.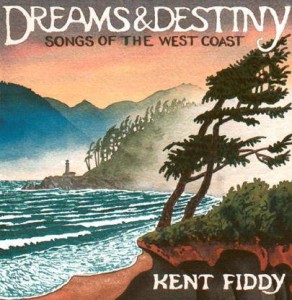 The CD Dreams and Destiny was produced by David Sinclair, a friend and collaborator of over twenty years, who also performs in concerts with him. David Sinclair is a multi-instrumentalist with an exceptional professional career as a touring and studio musician, record producer, songwriter and composer. He is based in Vancouver and recently completed world tours with Sara MacLachlan (Lilith Fair, 1996-1999, Canada/U.S.A), (Fumbling Toward Ecstasy – 1994/1995), k.d. lang (Ingenue – 1992/1995). He is a Juno Nominee and winner of P.R.O. awards for outstanding air play. David has performed on recordings with k.d. lang, Sara McLachlen, Rita MacNeil, B.T.O., Valdy, Susan Jacks, Gary Fjellgaard, The Rovers and Tears Are Not Enough. He has played live on the Grammy's, David Letterman and the Tonight Show.